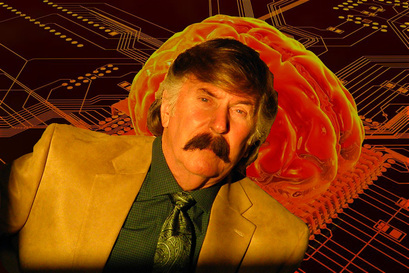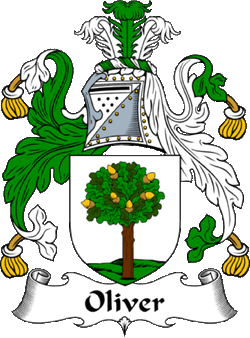 12th Generation American, Son of the American Revolution, Vietnam Veteran 1966-1970

---
Dr. Martin Woodrow Oliver Jr., PhD, B.C.P.C.Founder, the New Enlightenment Project© 2014
CEO, Dr. Oliver's Consultations (D.O.C.), Estab: 1978
docoliver@docoliver.biz
SENIOR CONSULTANT:
Human Capital, HR Strategy, Leadership Development,
Organizational Development, Financial Analysis, Marketing/Sales
Neuro-Cognitive Epigenetic Behavior Research Scientist & EducatorSelf-Employed D.O.C. Full-Time Human Behavior Transformation Consultant
1978-Present
using human behavior transformation techniques that are created to align with brain design and science. See:
http://docoliver.biz
Employed by multiple clients over a 39 year period of time. Some assignments short term, others long term, i.e. 7 yrs. 15 yrs.
Dr. Oliver is an expert on
the behavioral software forces within the human spirit (which co-exists in a unique and parallel universe within the body), the soul: (an internet highway to the brain), how the mind can charge the brain through epigenetic neuroplasticity, and the connections between the brain/thoughts, and the endocrine system, the digestive system, the human heart, the immune system, cell creation and personal DNA.
Dr. Oliver is also the author of 27 published human behavior transformation books available on Amazon Books & Createspace Books
; most extraordinary of the 27 could be his landmark series of three volumes dealing with
"What Makes Men, Women and Children Tick
?
The Inner Workings of Men, Women and Children"
.
Dr. Oliver is the Founder of Dr. Oliver's Consultations, Established 1978 and The New Enlightenment Project
©
2014, a 4 hour painless human behavior transformation remedy
. Oliver has over
40+ Years' Experience in
38 Industries
:Corporate Seminar Specialties Include:
Terrorist deradicalization, white-collar crime prevention, industrial sabotage stoppage, character corruption prevention, diplomacy training, workplace gender equality empowerment, workplace violence prevention; elimination of: tardiness and work lethargy, malingering, disloyalty, intellectual property rights theft, falsification of records, skimming, unthankfulness, hidden agendas, selfishness, bullying, intimidation, manipulation, mental block training resistance, lack of creativity, ethnic prejudice, alcohol & substance abuse, disinformation, natural resource domination paranoia, corporate greed.
For over 39 years Dr. Oliver has successfully instructed clients on
scientific methods for dealing with; Addictions ~ Alcohol/Drugs ~ Anxiety ~ Anger Management ~ Conflict ~ Crisis ~ Depression ~ Divorce ~ Fear ~ Grief and Loss ~ Infidelity ~ Marital Conflict ~ Motivation ~ Occult/Cults ~ Parenting ~ Post Traumatic Stress ~ Premarital ~ Post Abortion ~ Rape Recovery ~ Spiritual Issues ~ Stress and Burnout ~ Suicide.
Qualifications: Triple Major PhD, MA, BA,
Author 27 books on Amazon
(electronic version) and
CreateSpace.com
(hard copies) (18 in fifteenth international languages including: Hebrew, Spanish, French, Portuguese, Italian, German, Chinese, Korean, Persian, Arabic, Vietnamese, Hindi, Turkish, Japanese, Ukrainian, Russian).
Board Certified:
personal counselor and management consultant since 1978; Since 2009 Board Certified by The International Board of Christian Counselors and The Board of Christian Professional and Pastoral Counselors both of Forest Virginia, USA., BCPC#0509: Since 2009: Member of the Healthcare Providers Service Organization, Hatboro, PA #0590302864.
Ordained Minister State of California:
As part of my degrees I received a clergy ordination from a duly recognized 501 C 3 Non-Profit Incorporated Theological Seminary in the State of California in 1977. In 1989 I received my PhD in Industrial Organizational and Clinical Psychology, Theology/World Religion and Marketing (same triple major for my Masters and BA). Since receiving my 1st clergy ordination and a 2nd clergy ordination as a Baptist in 2010, I have done marriage therapy counseling, drug and alcohol prevention and rehab counseling, as well as counseling on a multitude of behavioral issues. I am also the author of 27 books dealing with human behavior transformation.
According to the State of California Laws and Regulations Relating to the practice of Psychology edition 2016, section 2908 --Exemptions
: "
Nothing in this chapter shall be construed to prevent duly ordained and recognized clergy members from doing work of a psychology nature consistent with the laws governing their profession.
"
Client list:
http://docoliver.biz/mission.html
70+ References:
http://docoliver.biz/testimonials.html
Education: Earned
PhD
120 semester units
, M.A.
60 units
, B.S.
120 units
in Industrial Organizational & Clinical Psychology; Marketing/Sales & Theology/World Religions with a transfer minor in Oceanography and Chemistry from Monterey Peninsula College. In addition 4 years spent in clinical residency and 3 years in special Industrial Organizational business training.
Dr. Oliver worked and attended University from 1972-1989
at Private Schools: Holy Word Bible School/Bible University, and Bible Theological Seminary. Schools granted educational power and rights by the State of California through Apostolic Ministries Inc., a 501 C 3 California Non-Profit Corporation.
All schools formally located in Monterey & Pacific Grove, California. Dr. Oliver has spent 26 years in additional continuing education and independent study, specializing in brain chemistry, human spirit, soul, biology, general chemistry, and counseling.
[Looking for Holy Word Bible School AKA Bible University and Bible Theological Seminary and can't find them?
The reason you are unable to locate any information on these Private Schools is because they were both wound up and dissolved 27 years ago (1990).
Here is the explanation:
Holy Word Bible School AKA Bible University and Bible Theological Seminary were legally under the Corporate umbrella of Apostolic Ministries Inc., and were given State of California educational teaching and degree granting rights as a duly Incorporated 501 C 3 California Non-Profit Corporation. Apostolic Ministries Inc. and their subsidiaries were many years later wound up and dissolved by the Apostolic Ministries Inc. Board of Directors in the year 1990. I was one of the last graduates before closure.
The Schools were private, very small, set in the beautiful Monterey Bay California environment and utilized the classroom facilities of the historic First Assembly of God Church Prescott & Laine Street, Monterey California (established circa 1930), 4 blocks from Cannery Row and later in a business office in beautiful Pacific Grove, California (see photo of building below). The First Assembly became The Family Christian Center of Monterey, California and finally was renamed The Church of Monterey.
These educational organizations which were designed for higher learning as well as on-the-job training were unmatched in their academic requirements, stringent demands, ethics, curriculum and integrity. Apostolic Ministries Inc. offered students unique on-the-job vocational training in ministry as well as in professionally supervised training in carpentry, masonry, construction design, sheet rocking, plumbing, painting, printing and electrical apprenticeship.
This education/work was done through their business units – The First Assembly of God Church, The Family Christian Center, The Church of Monterey, Happiness Land Preschool, The New Man Drug & Alcohol Rehab Program, Pastoral Training, Prophetic Ministry Training, Bible University, Bible Theological Seminary, Home Fellowship Ministry outreach to 7 Peninsula Cities especially to the poor, Solomon's Porch Coffee House, Homeless Outreach and Feeding Program, The Success Development Program, The "I Found It" Billy Graham Outreach Program, a Thrift Store, The Christian Businessmen's Fellowship Breakfasts, The Eye-Witness Publication's Program, Prison Ministry Outreach, The Intercessory Prayer Ministry, The Music Ministry, Youth Aflame Evangelism Ministry outreach to Monterey Peninsula elementary, junior high, high schools, and Monterey Peninsula College, Mercy Ministry outreach towards those confined in convalescent homes, Advanced Marketing and Advertisement, The Business Accounting Training Program, TV/Radio Ministry, and general Apostolic Training. Apostolic Ministries Inc. became the #1 professional Christian education organization on the Monterey Peninsula during its existence.
The School's Founder and President Rev/Dr. Mel. D. Westbrook, who recommended the closure, moved to Texas, re-engineered the schools and later turned them into an online free university "
Bible Life University
" which is in operation today. See the following URL for the testimonial of Rev./Dr. Westbrook regarding my education and character:
http://docoliver.biz/testimonials.html
]
Financial Needs Analyst for Business & Personal Economics:
Trained by Prudential Financial, Bank of America, JP Morgan Chase Manhattan Bank, 1983-1989, 2002-2003, in Northern California, Southern California. AAAA Certified Teacher of Chemistry, Sociology, Theology, and Business Management from the Mississippi Association of Private Schools. 3 years teaching experience grades K-12.
96 units of science study as Oceanography/Chemistry Major
with courses in: chemistry, oceanography, biology, physics, algebra, and astronomy at Monterey Peninsula College Monterey, CA 1970-1972.
Morse Code Intercept Operator's Training
through the United States Air Force Intelligence Service 1966. 1965-1966
Oceanographic Research
Boatswains' Mate and Assistant to the Navigator aboard the F.L.I.P. (Floating Instrument Platform) Research Ship built and owned by
Scripps Institute of Oceanography.
Scripps Institute is now owned by the University of California San Diego.
US Military Service:
United States Air Force Intelligence Division, Vietnam War Veteran with a Secret Clearance. USAF Honorable Discharge, service from 1966-1970. USAF Reserves 1970-1972 and was trained as a Morse Code Intercept Operator. Work also done as an Inventory Management Specialist at The Military Air Lift Command Supply Center Bellville, Illinois (Scott Air Force Base) and the 7651st Aero Nautical Chart and Information Squadron (Hickam Air Force Base), Pearl Harbor, Oahu, Hawaii which created bombing maps for US pilots in Vietnam and finally at Castle Air Force Base, Strategic Air Command, Merced California.
Dr. Oliver was awarded the: Good Conduct Medal, Expert Small Weapon Marksmanship Medal, National Defense Medal, and Outstanding Unit Achievement Medal.
Awards:
Overcame
the tragic death of his Father at age 12, and being raised by a single parent under strong economic hardships, Martin is the oldest of three children. Dr. Oliver became a Cub Scout, Webelo Scout, and Boy Scout; had a successful bicycle paper route of 125 customers for the San Diego Union Tribune; Was a 3 year Letterman High School Football 1st string defensive end; Founder and 1st President Grossmont High School Surfing Club 1961; San Diego Urban League Winners' Circle Award for Most Positive Mental Attitude; Award by the Institute of The Americas (IOA) a "Think-Tank" at the University of California San Diego, winning the Superb & Consistent Dedication Decoration for 7 years work as the International Marketing Manager and Associate Director of Development. Promoted $5 billion in Latin American Infrastructure Matchmaking Projects for US & Canadian Fortune 500 Companies from 1994-2002. Infrastructure project categories within countries of Mexico, Brazil, Argentina, Peru, Venezuela, and Chile were in energy, healthcare, telecommunications, water/wastewater, capital markets development, mining, transportation, media, privatization of country of Bolivia through their President
Gonzalo Sánchez de Lozada
s; Over 30,000 cold-phone calls made during a 7 year period to Fortune 500 Company Presidents, CEO's, Sr. VP's, Founders and Managing Partners; Successfully brought in $1 million/year in IOA event retail seminar/project conference ticket sales and $1 million per year in event sponsorship's; Created the first ever Institute of the Americas Energy Conference Golf Competition at Torrey Pines Golf Course La Jolla, California; active member of world-famous WindanSea Surfing Club, La Jolla, California since 2000, personal board surfer in California, Hawaii and Mexico since 1958; Million $ Producer Prudential Financial Services.
70+ References:
http://docoliver.biz/testimonials.html
Dr. Oliver: Available for International Projects Upon Arrangement.
Language translators required for non-English language.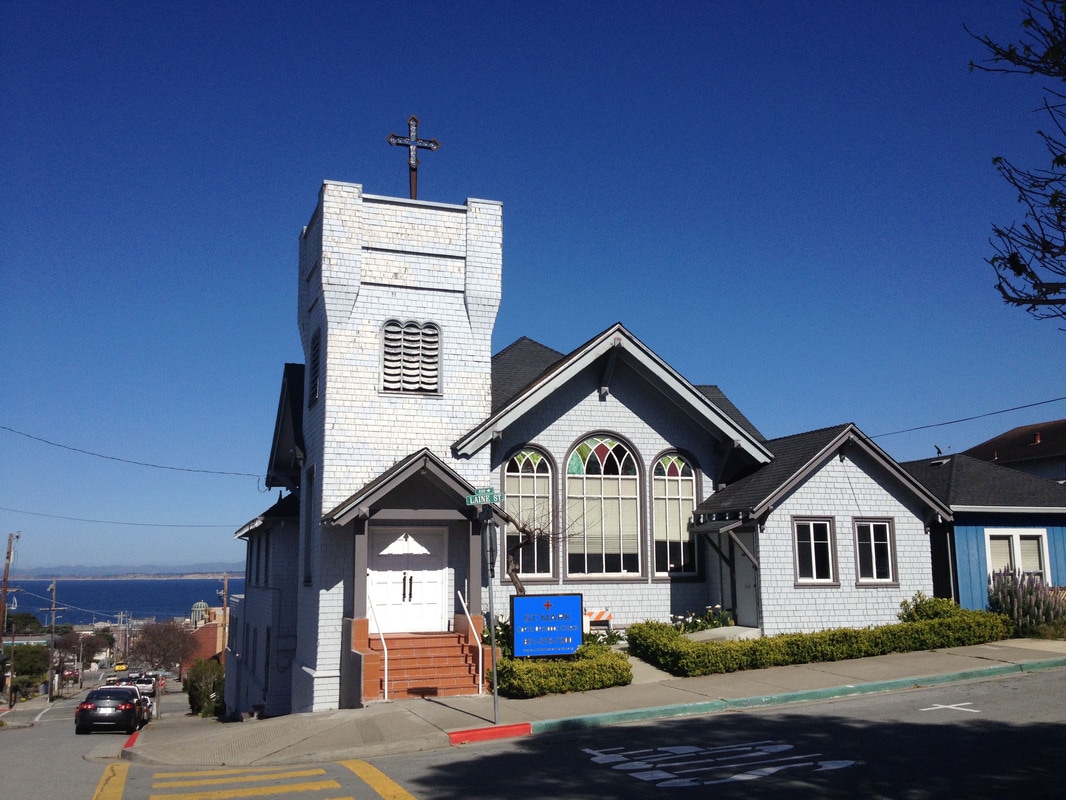 Original building: 1st Assembly of God Church corner of Prescott and Laine Streets, Monterey, CA. Established circa 1930. Past home of Holy Word Bible School, Bible University and Bible Theological Seminary. 1st Assembly AKA: The Family Christian Center of the Monterey Peninsula and The Church of Monterey. Monterey Bay in the background. Church location 4 blocks from historic Cannery Row.