Martin "Doc" Oliver's Surf Bio: Surfing Since 1958
---

---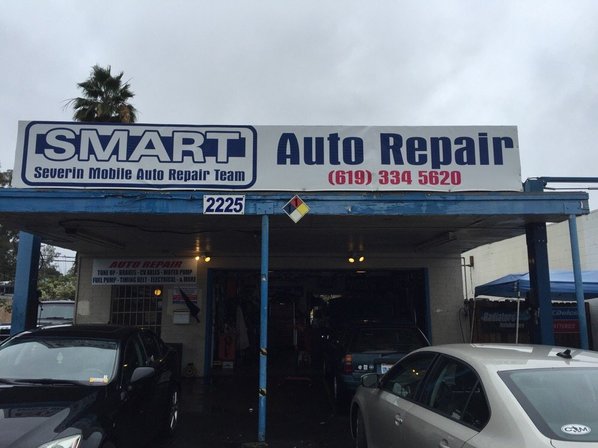 ---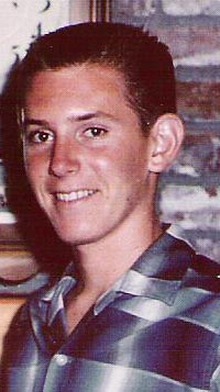 ---
Excuse me Mrs. Oliver, I am Mike Hynson. Would you mind if Robert August and I took Martin on a really cool Endless Summer surf trip around the world? He could surf all the best classic locations.


MIKE HYNSON, MIKE HYNSON, MIKE HYNSON???? WHERE HAVE I HEARD THAT NAME BEFORE?????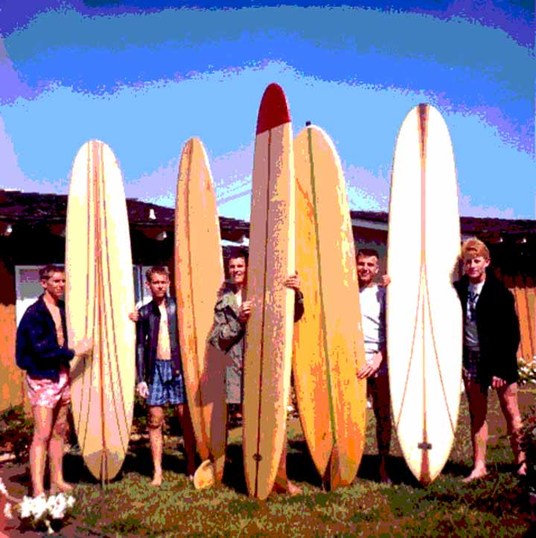 ---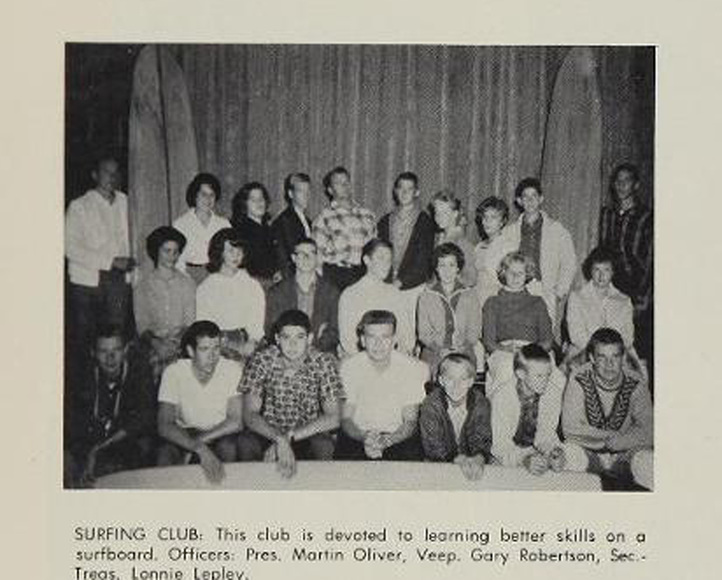 ---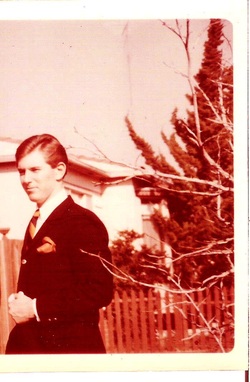 ---
---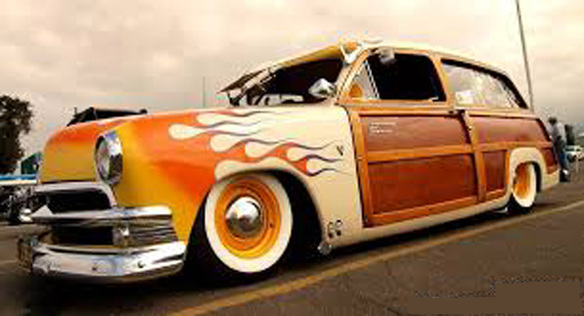 ---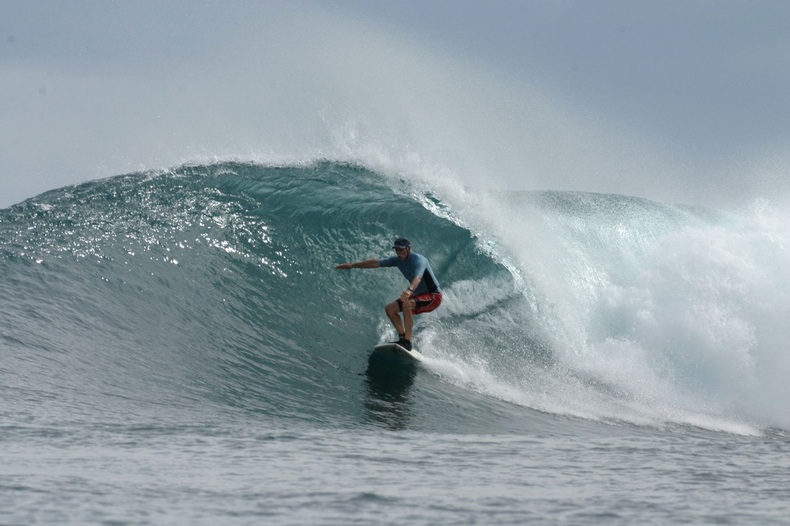 ---
Can any good surfer come out of Grossmont High School, a bunch of Inlander's? Well yes, I guess so!!!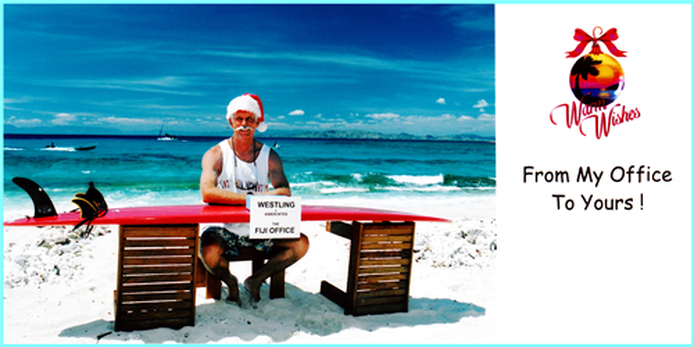 ---
---

---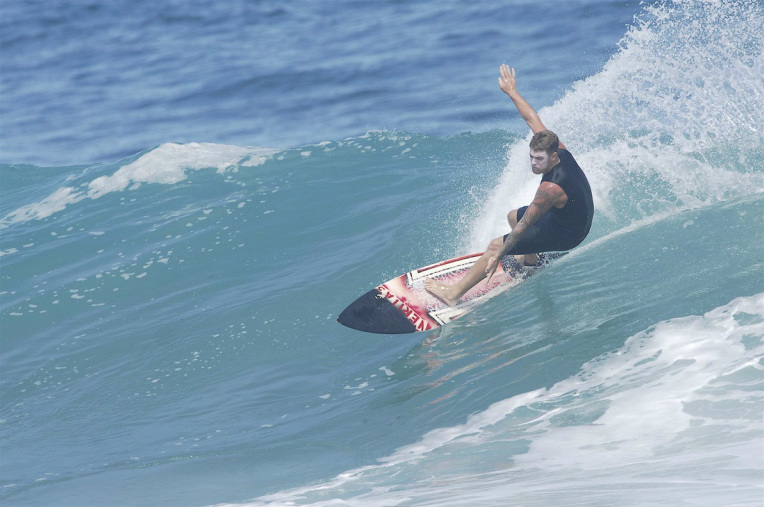 ---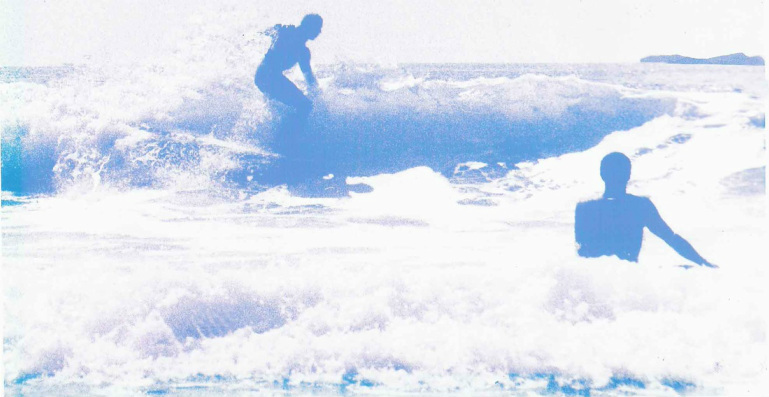 ---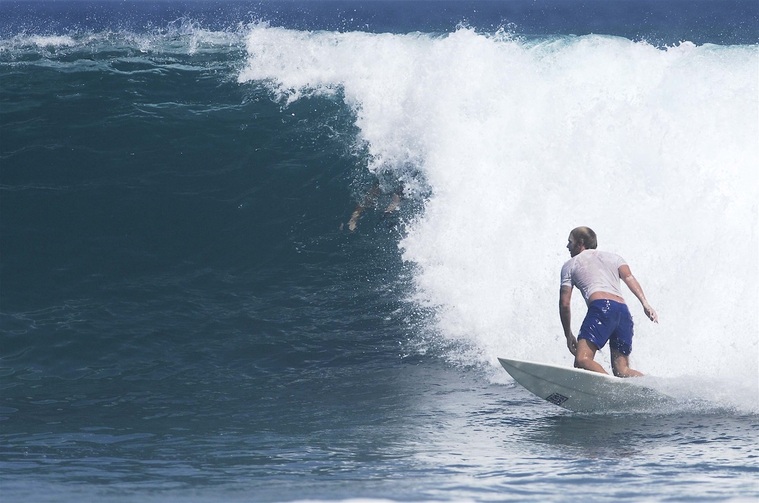 ---
Joshua, powering though a Mexican Curl... pass me the hot sauce!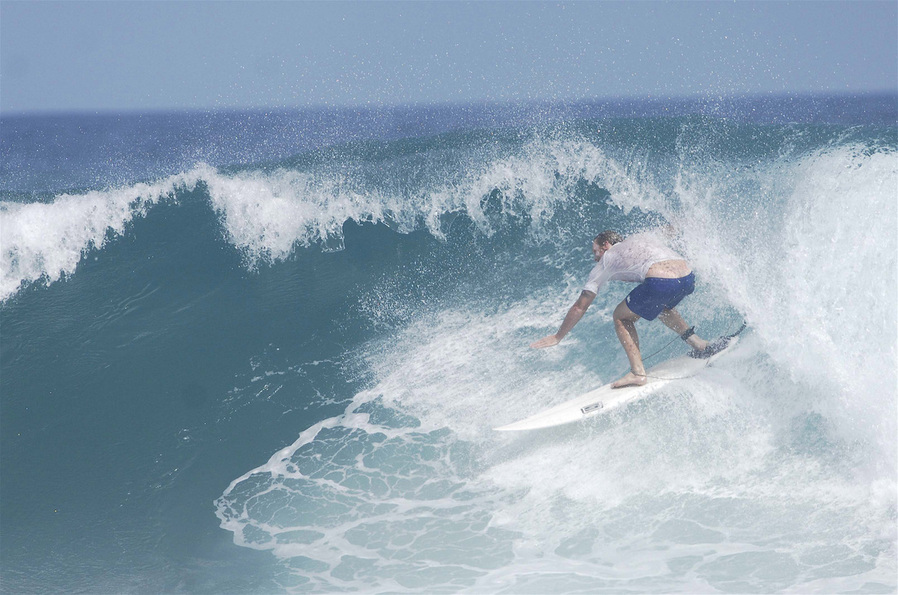 ---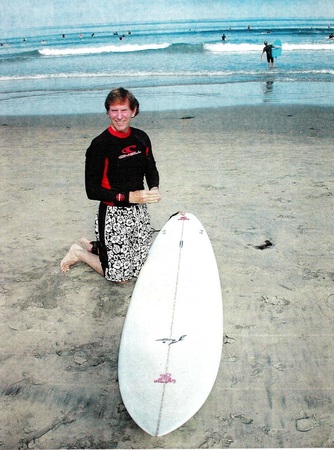 ---
Doc Oliver's favorite surfing memories from one of his favorite surf spots Kaiser's Waikiki, Hawaii. Unfortunately, none of the surfers riding Kaisers or Sunset Beach are Doc Oliver or his family ...wish they were!!! Coming Down! Is this fun or what???

(below) Typical great left at Kaisers, water 75 degrees, air 80. Perfect for a Goody-Foot!

My Friend Nutritionist/Author Dr. Paul Bragg and his primier student Jack LaLanne. Hawaiian shirt Paul Bragg below as he looked in 1968 at age 90 when I met him in Waikiki on the beach just before I paddled out at Kaiser's Surf Break. Paul was returning home after a Waikiki swim. At age 90 his daily regemend was swim, lift weights, ride a bicycle and write books. I had read some of his books and we became friends, met on the beach several times after and Paul invited us to his home and gave us a special strain of his secret yogurt. Great man and a great kind friend ...at age 90, full head of hair, all teeth in tact.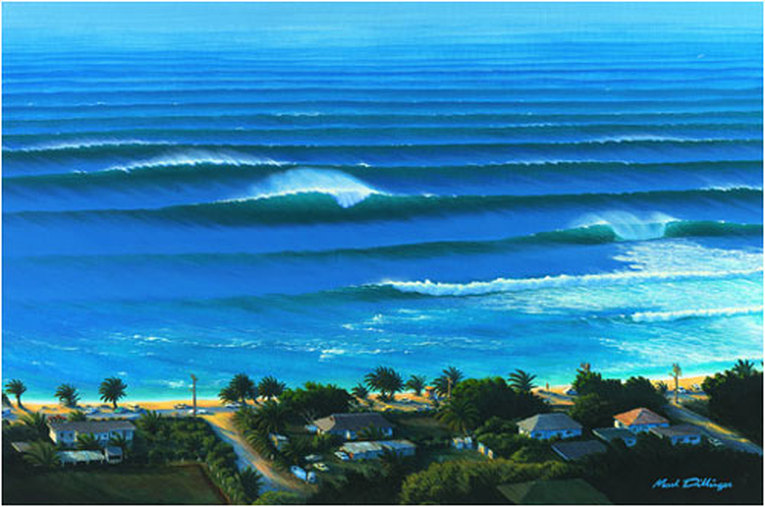 ---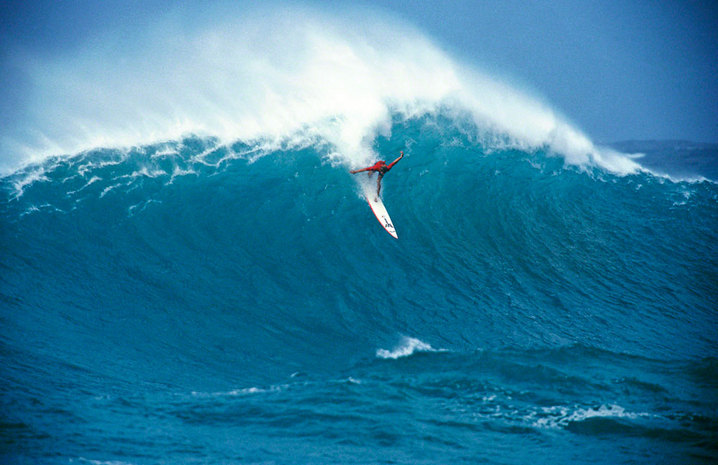 ---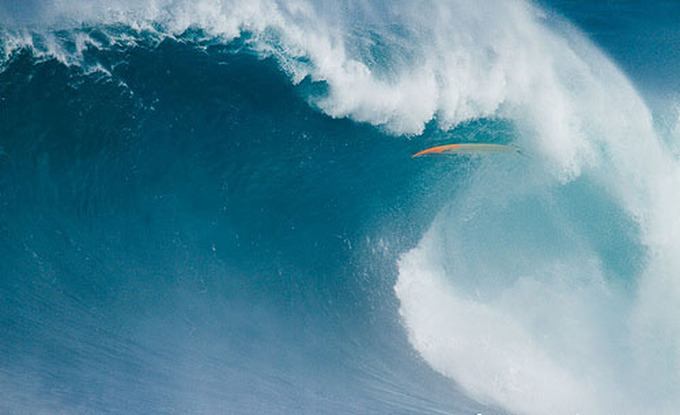 ---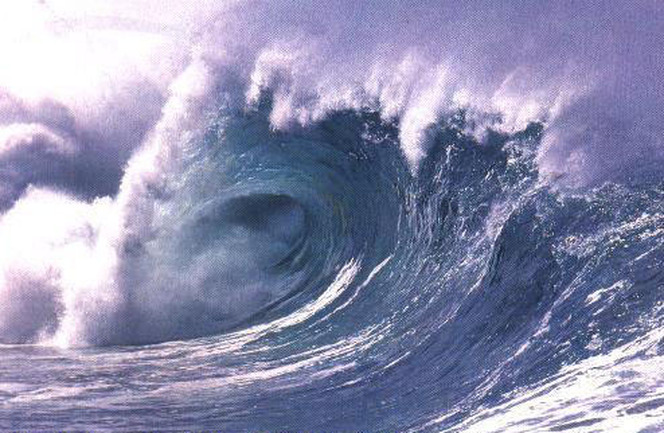 ---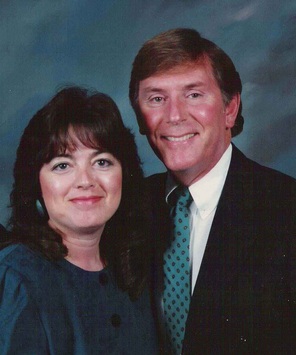 ---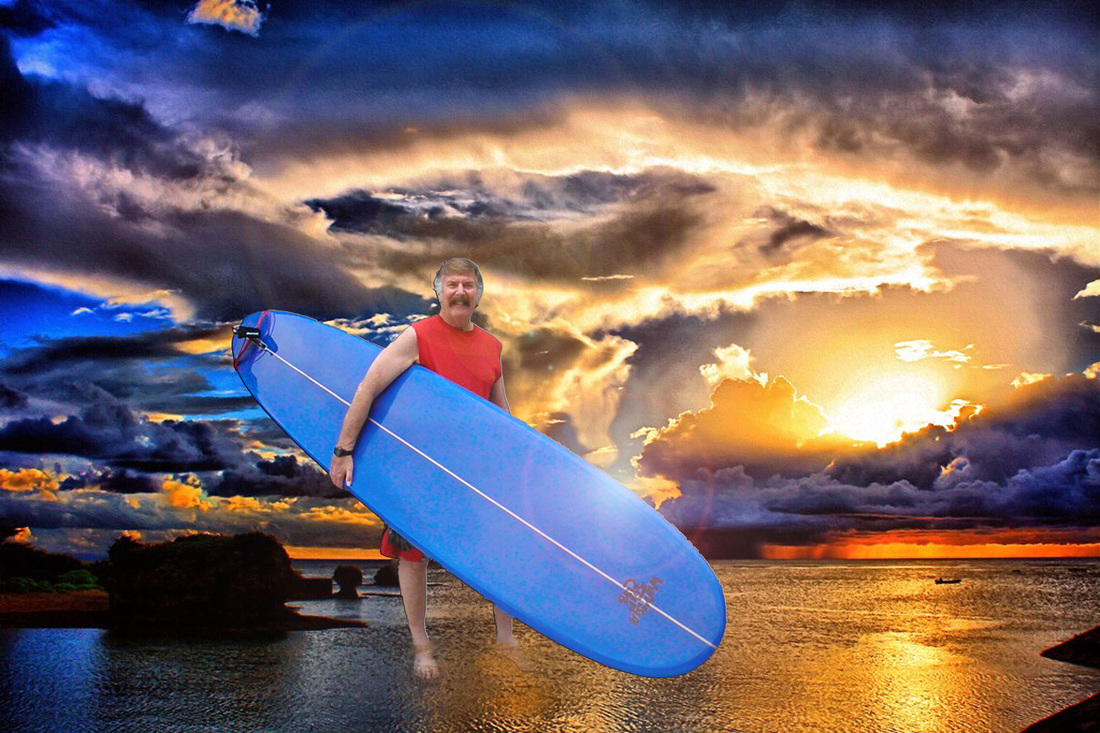 ---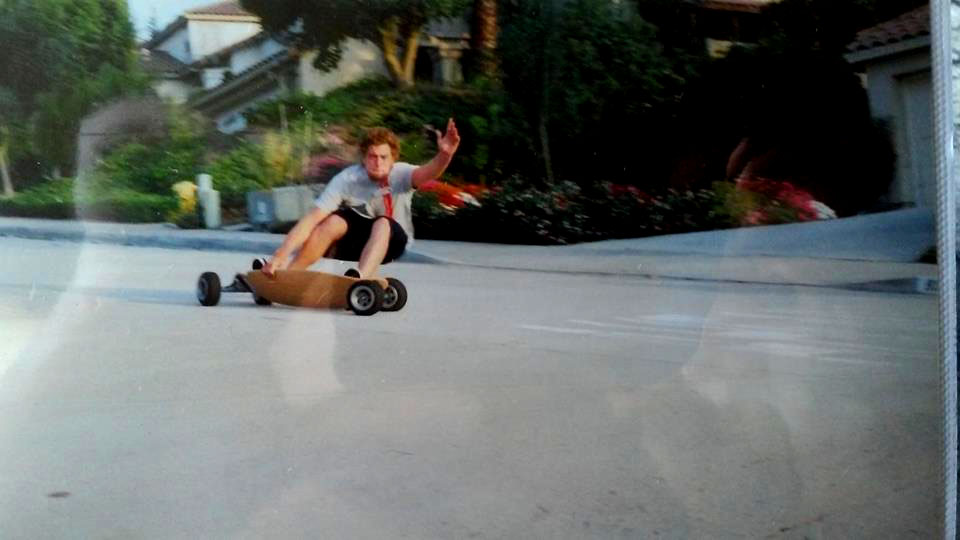 ---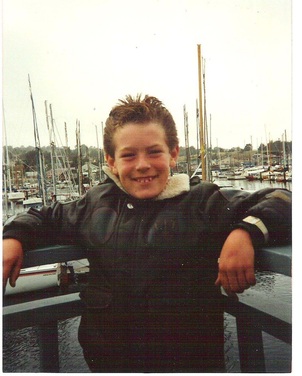 ---
Go Ahead, Make My Day!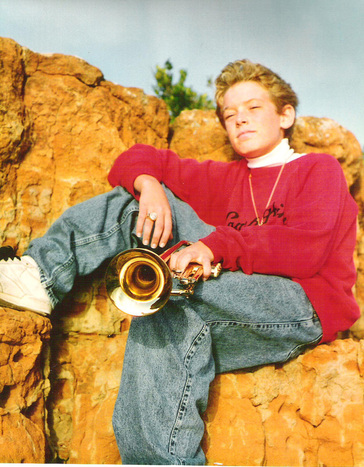 ---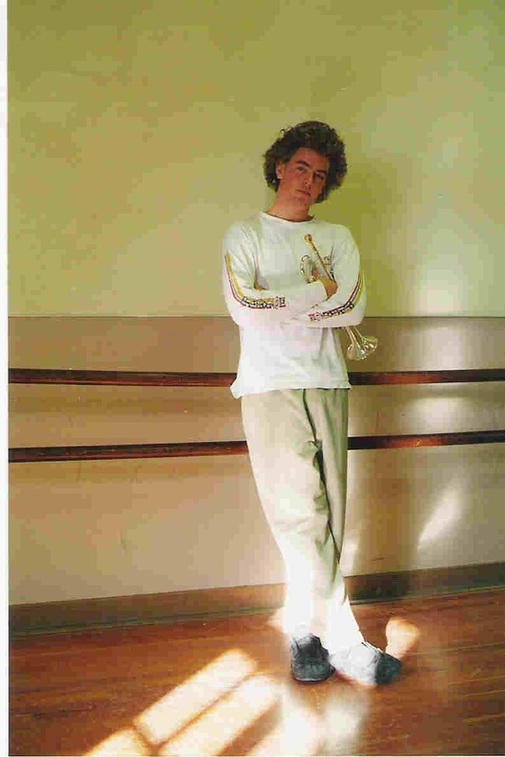 ---
Austin James Oliver, Sunset Cliffs, Point Loma, California

" Ocean Meditations" Austin Oliver at WindanSea Beach, La Jolla, California. Photo by Diane Oliver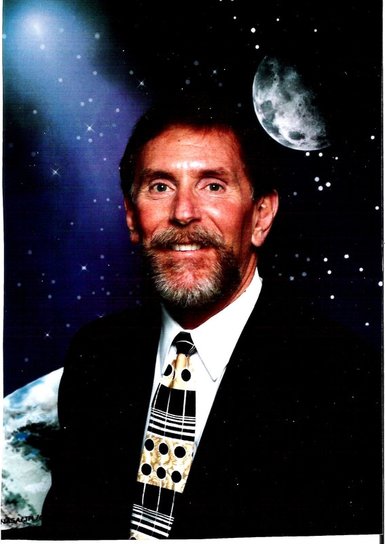 ---
Are there actually waves in the Gulf of Mexico? Austin Oliver (below), showing it is true and they are surfable, at his new home in Corpus Christi, Texas, Photos 2015/2016.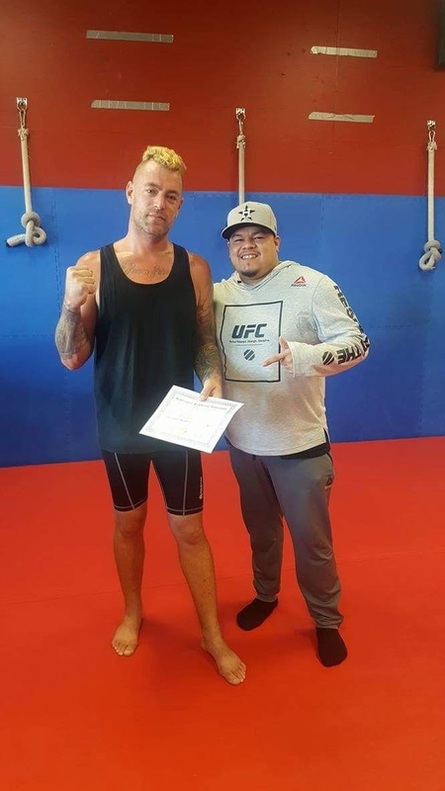 ---
Is it Possible to do Whitewater Rooster Tail Sprays in Corpus Christi, Texas? Enter The Roster Tail Spray Man!
Austin Oliver and friends at Bob Hall Pier, Corpus Christi 2015/2016, next 19+ photos
Not bad for a place without surf: Corpus Christi, Texas ...anyone for a Tanker Wave Ride? And yes, you can find some clear water also.

A secret spot ...where is the crowd???

No Bull surfing on an Austin and Joshua Oliver Mexican Surfing trip near Cabo.

Joshua and his dog Burma Shave, out for a New York bike ride.

Santa Cruz Cool Meets Mexican Hot Sauce, Aloha Style ...Joshua Martin Oliver-Barbieri Trimming The Bangs!

Joshua Martin Oliver-Barbieri, takes a motorcycle break from his busy New York City Salon to ride Upstate New York.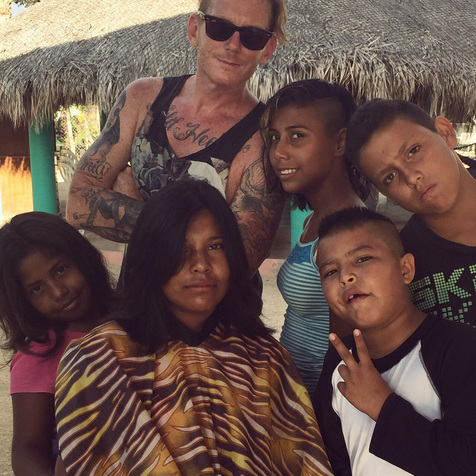 ---
Martin & A Young Austin Oliver Age 5 or 6, Hitting The Dirt Bike Trails On Their KTM-600, Hollister Motorcycle Ranch, Hollister California, near Santa Cruz and Monterey.

Joshua Martin Oliver-Barbieri. Santa Cruz High School graduation photo (below) ...a local surfer, ripping Steamer's Lane regularly, followed by his move to Mexico to study Spanish and ride every wave possible. While in Mexico Joshua became fluent in Spanish and got his calling to cut hair and become a stylist. Se Habla Espanol??? Next stop the Big Apple Cobbler, New York City.

When in New York City Joshua rides his Triumph Scrambler

---
---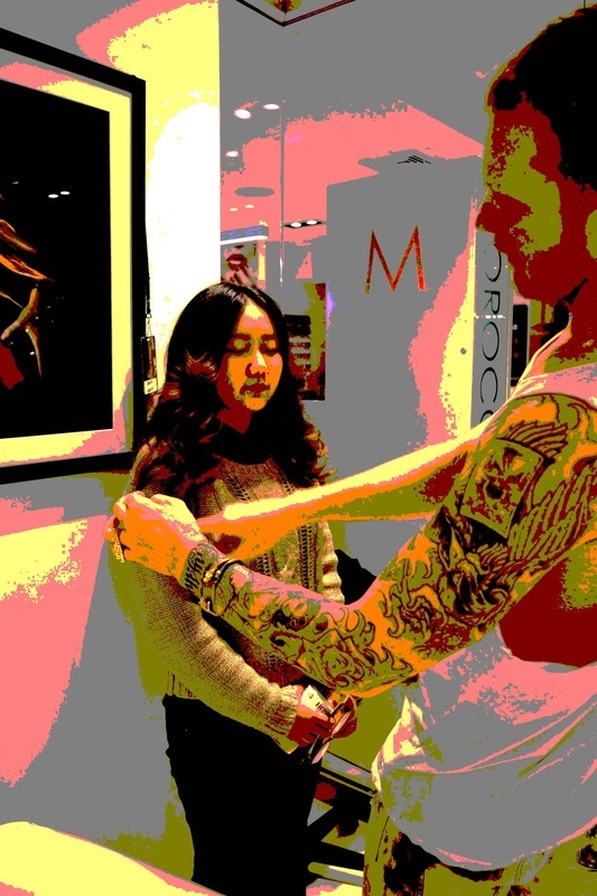 ---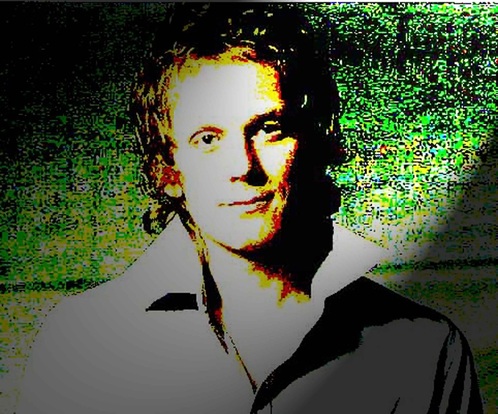 ---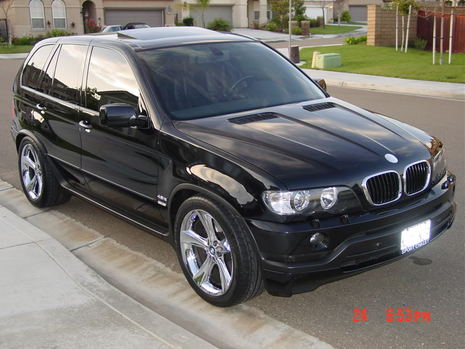 ---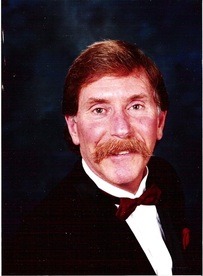 ---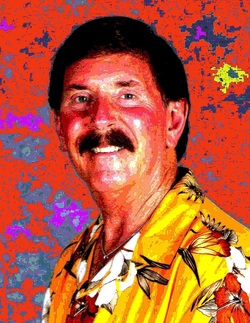 ---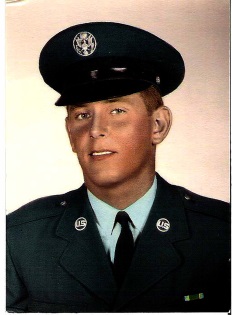 ---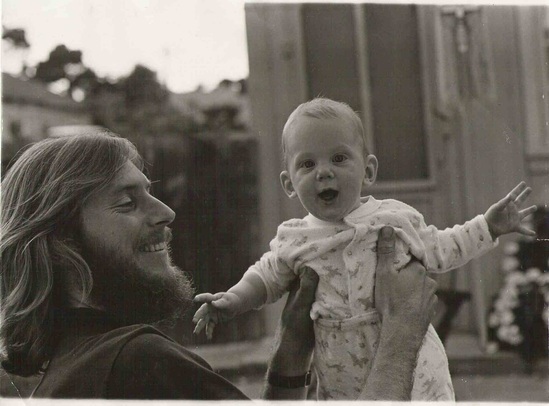 ---
Jimmy Blears and his friend Clyde Aikau.
Shown Below: My Friend Lord James "Tally-Ho" Blears Father of Pro-Surfer Jimmy Blears was a Professional Wrestler, Promoter and Lover of Surfing! Long Time Hawaii Resident. "Tally-Ho" passed on in March of 2016.

Remembering Duke Kahanamoku, Hawaii: Father of Modern Surfing

Duke Paoa Kahinu Mokoe Hulikohola Kahanamoku (August 24, 1890 – January 22, 1968) was a Kānaka Maoli (Native Hawaiian) competition swimmer, who is widely credited with popularizing the ancient Hawaiian sport of surfing. He was born towards the end of the Kingdom of Hawaii, just before the overthrow, living well into statehood as a United States citizen. He was a five-time Olympic medalist in swimming. Duke was also a law enforcement officer, an actor, a beach volleyball player and businessman.

His name "Duke" has often been confused with a royal title; however, it was his given name, passed down from his father. His grandparents were attendants to the Kamehamehas. While not a formal member of the royal family, he was descended from Alapainui, who ruled Hawaii Island.

According to Kahanamoku, he was born in Honolulu at Haleʻākala, the home of Bernice Pauahi Bishop which was later converted into the Arlington Hotel. He had five brothers and three sisters, including Samuel Kahanamoku. In 1893, the family moved to Kālia, Waikiki (near the present site of the Hilton Hawaiian Village), to be closer to his mother's parents and family. Duke grew up with his siblings and 31 Paoa cousins. Duke attended the Waikiki Grammar School, Kaahumanu School, and the Kamehameha Schools, although he never graduated because he had quit to help support the family.

"Duke" was not a title or a nickname, but a given name. He was named after his father, Duke Halapu Kahanamoku, who was christened by Bernice Pauahi Bishop in honor of Prince Alfred, Duke of Edinburgh, who was visiting Hawaii at the time. His father was a policeman. His mother Julia Paʻakonia Lonokahikina Paoa was a deeply religious woman with a strong sense of family ancestry.

Even though not of the formal Hawaiian Royal Family, his parents were from prominent Hawaiian ohana (family); the Kahanamoku and the Paoa ohana were considered to be lower-ranking nobles, who were in service to the aliʻi nui or royalty. His paternal grandfather was Kahanamoku and his grandmother, Kapiolani Kaoeha (sometimes spelled Kahoea), a descendant of Alapainui. They were kahu, retainers and trusted advisors of the Kamehamehas, to whom they were related. His maternal grandparents Paoa, son of Paoa Hoolae and Hiikaalani, and Mele Uliama were also of aliʻi descent.

Growing up on the outskirts of Waikiki, Duke Kahanamoku spent his youth as a bronzed beach boy. At Waikiki Beach he developed his surfing and swimming skills. In his youth, Kahanamoku preferred a traditional surf board, which he called his "papa nui", constructed after the fashion of ancient Hawaiian "olo" boards. Made from the wood of a koa tree, it was 16 feet (4.9 m) long and weighed 114 pounds (52 kg). The board was without a skeg or fin, which had yet to be invented. In his later career, he would often use smaller boards but always preferred those made of wood.

On August 11, 1911, Kahanamoku was timed at 55.4 seconds in the 100 yards (91 m) freestyle, beating the existing world record by 4.6 seconds, in the salt water of Honolulu Harbor. He also broke the record in the 220 yd (200 m) and equaled it in the 50 yd (46 m). But the Amateur Athletic Union (AAU), in disbelief, would not recognize these feats until many years later. The AAU initially claimed that the judges must have been using alarm clocks rather than stopwatches and later claimed that ocean currents aided Kahanamoku.

Duke easily qualified for the U.S. Olympic swimming team in 1912. At the 1912 Summer Olympics in Stockholm, he won a gold medal in the 100-meter freestyle, and a silver medal with the second-place U.S. team in the men's 4×200-meter freestyle relay. During the 1920 Olympics in Antwerp, he won gold medals both in the 100 meters (bettering fellow Hawaiian Pua Kealoha) and in the relay. He finished the 100 meters with a silver medal during the 1924 Olympics in Paris, with the gold going to Johnny Weissmuller and the bronze to Duke's brother, Samuel Kahanamoku. At age 34, this was Kahanamoku's last Olympic medal. He also was an alternate for the U.S. water polo team at the 1932 Summer Olympics.

Between Olympic competitions, and after retiring from the Olympics, Duke Kahanamoku traveled internationally to give swimming exhibitions. It was during this period that he popularized the sport of surfing, previously known only in Hawaii, by incorporating surfing exhibitions into these visits as well. His surfing exhibition at Sydney's Freshwater Beach on December 24, 1914 is widely regarded as a seminal event in the development of surfing in Australia. The board that Kahanamoku built from a piece of pine from a local hardware store is retained by the Freshwater Surf Club. There is a statue of Duke Kahanamoku on the Northern headland of Freshwater Beach, New South Wales. He made surfing popular in mainland America first in 1912 while in Southern California.

During his time living in Southern California, The Duke performed in Hollywood as a background actor and a character actor in several films. In this way, he made connections with people who could further publicize the sport of surfing. Duke Kahanamoku was involved with the Los Angeles Athletic Club, acting as lifeguard and competing on both swimming and water polo teams.
Remembering WindanSea's Greatest Surfer: Butch Van Artsdalen
​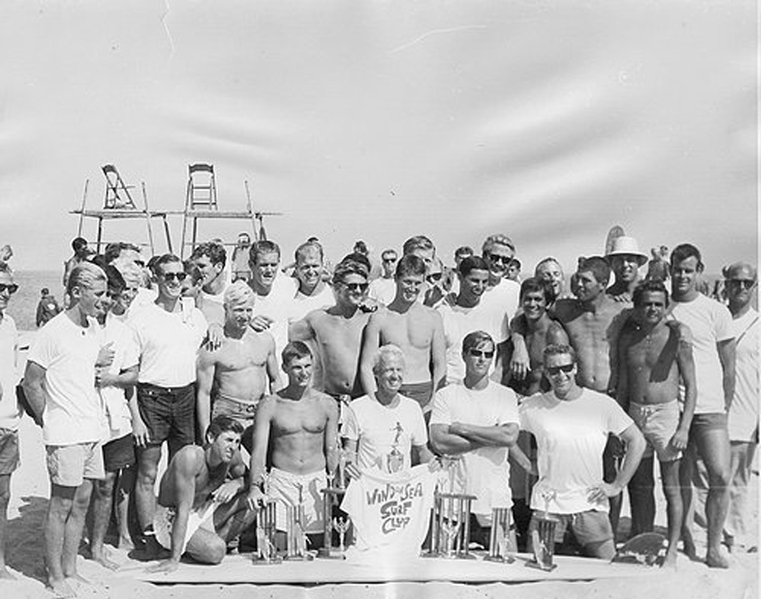 ---
My Friend Chuck Hasley, Founder of the WindanSea Surf Club, Sport's Coach La Jolla High School
Just a few photos of one of the greatest surfing beaches in the world: WindanSea Beach, La Jolla, California.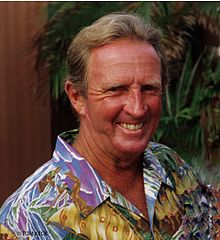 ---

---
Oliver's gone crazy over AJ Surfboards, La Jolla California. Poster circa 1960

Waves, sand dunes, cowboys and art skills courtesy of God, willing Artist Diane L. Oliver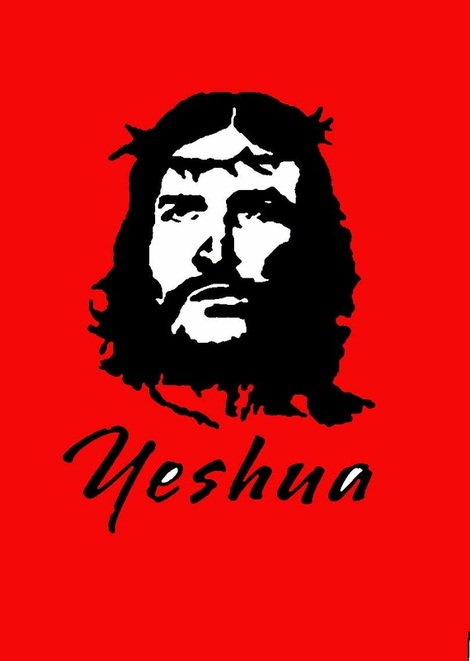 ---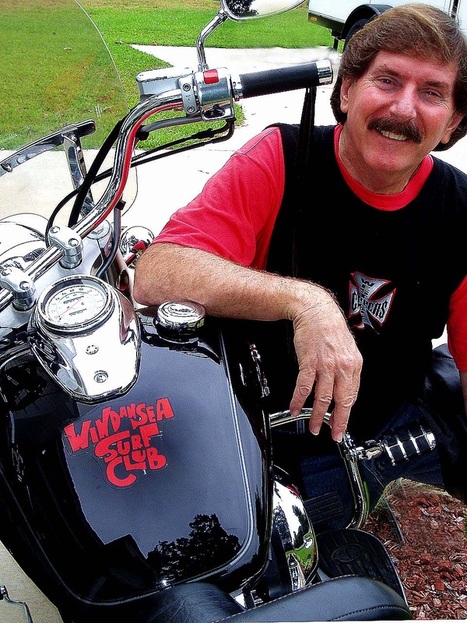 ---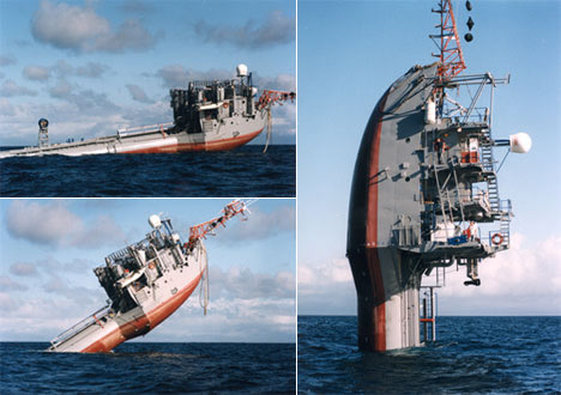 ---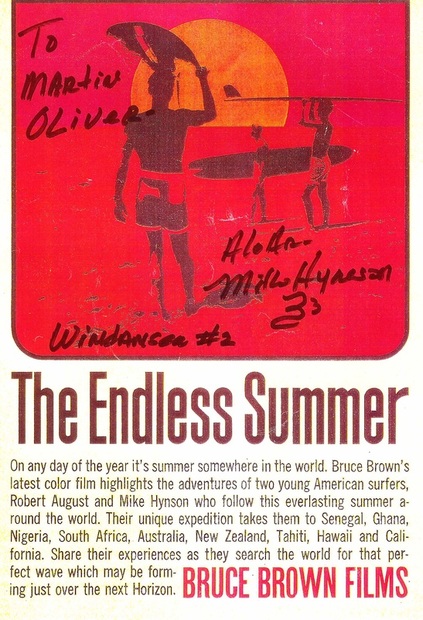 ---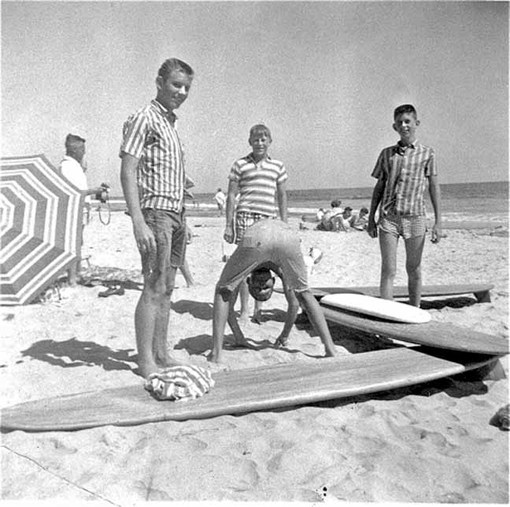 ---
---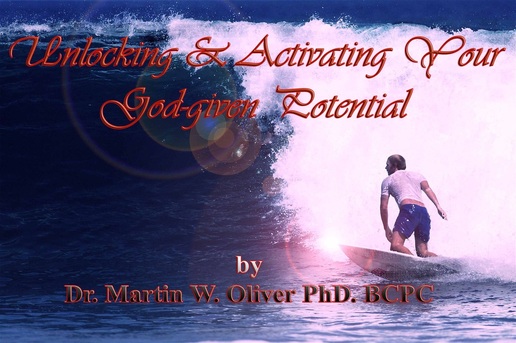 ---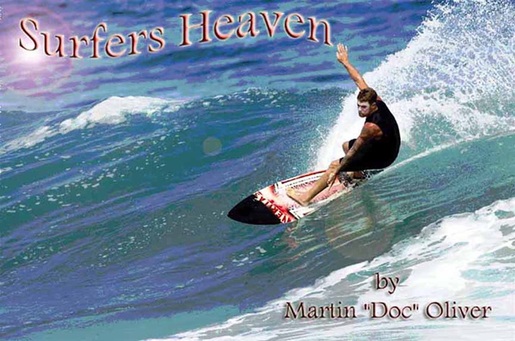 ---
Is that Doc Oliver's Woody??? Nope, but looks just like it use to look back in 1963!

Doc Oliver the cowboy ...where's the surf man, where is the surf???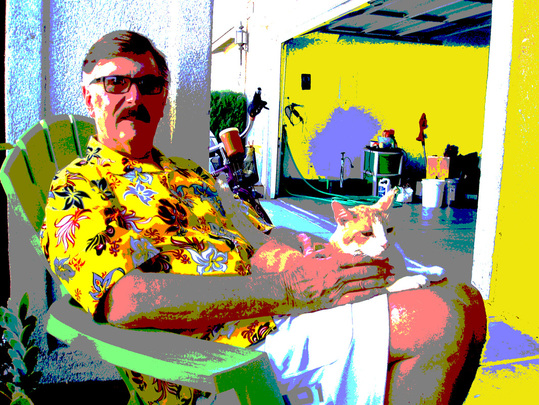 ---